Í þessu verki hef ég samtvinnað ólíkum hlutum til að mynda heildstæða línu.
Ferlið í Misbrigði, að vinna með heilar flíkur og textíl, krefst þess af okkur að horfa á þrívíðan hlut í tvívíð með því að aflaga og afmynda hlutina og koma því aftur í ný þrívítt form.
Í ferlinu mínu geri ég hið sama og samtvinna einnig aðferðafræði sem ég tileinkaði mér. Í aðferðafræðinni vef ég í flatan vefnað, og vefnaðurinn flakkar fram og til baka frá því að vera tvívítt vefnaðarverk á veggi í þrívítt form á líkama.

-


In this work I've intertwined two different things to form a comprehensive collection.
The process of Misbrigði, to work with whole garments and textiles, requires us to look at a three dimensional object in two dimensions by deforming these objects and returning them again into new three dimensional forms.
In my work I work in the same fashion and also intertwine the method that I have deficated. In this method I work in a flat weave, then the textile-weave wanders back and forth from being a two dimensional work into being a three dimensional silhouette on a body.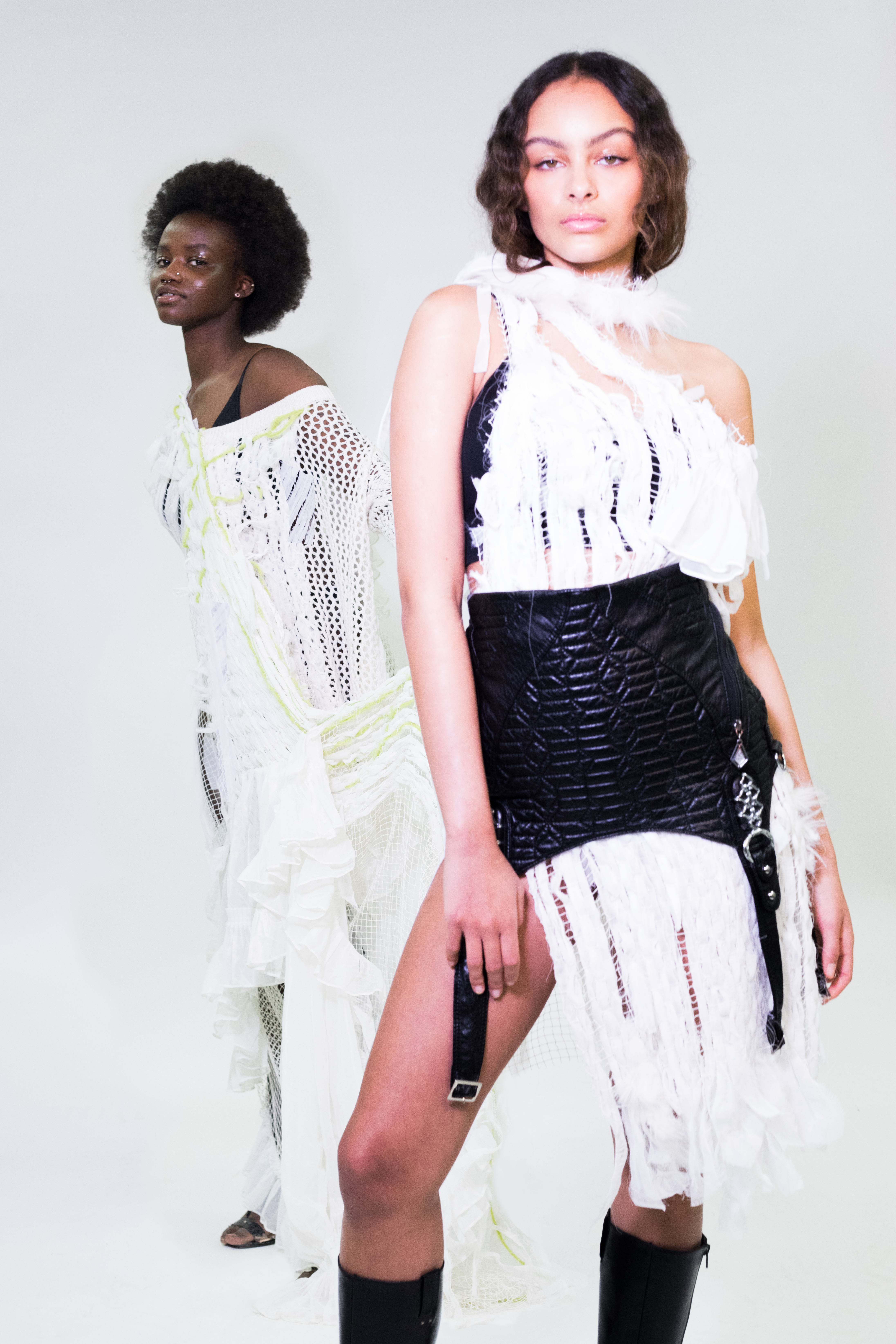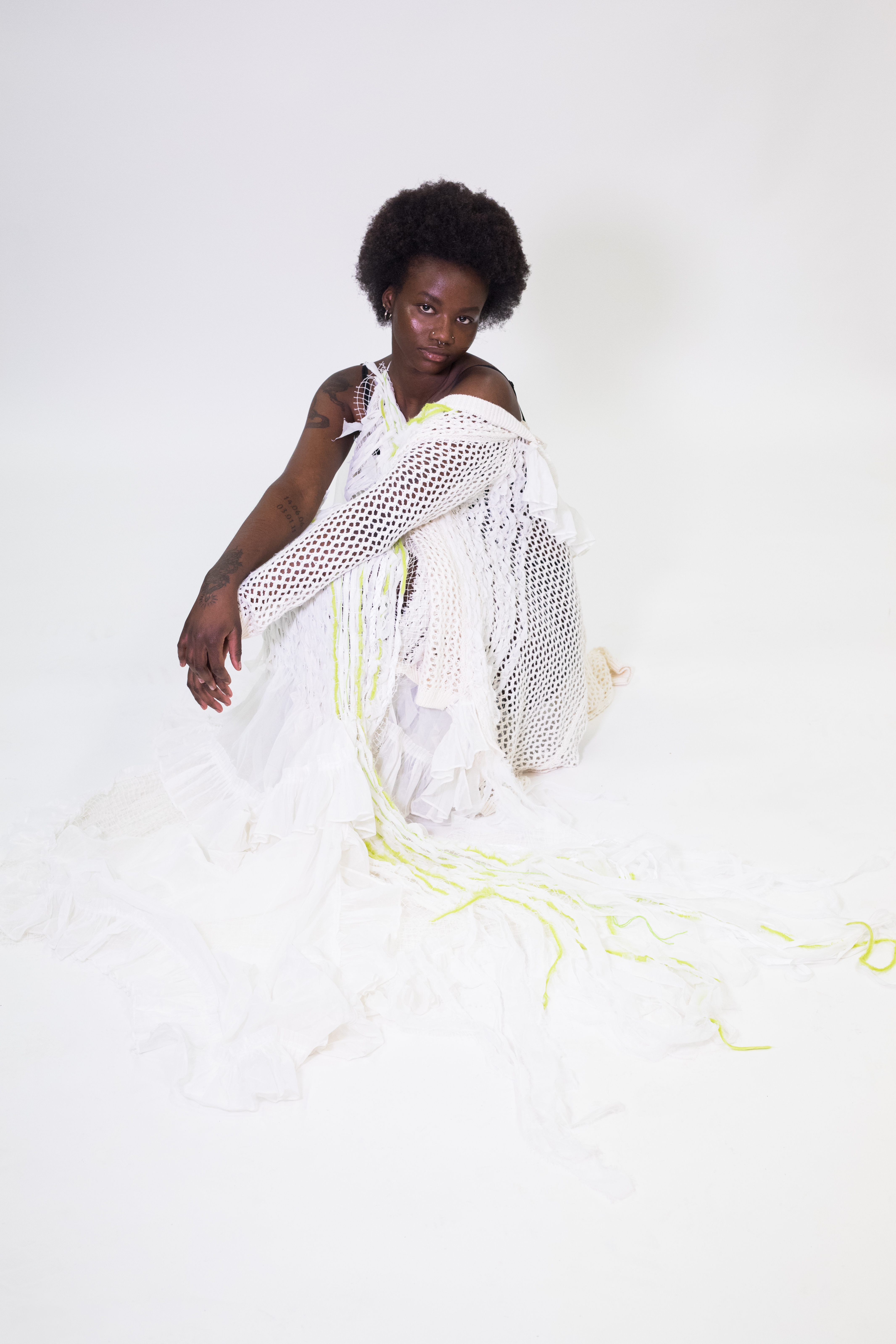 Ljósmyndari: Gunnlöð Jóna

Makeup: Tatyana Litvinenko / Tatyana Makeup

Módel: Tamara Akinyi & Kamilla Guðrún